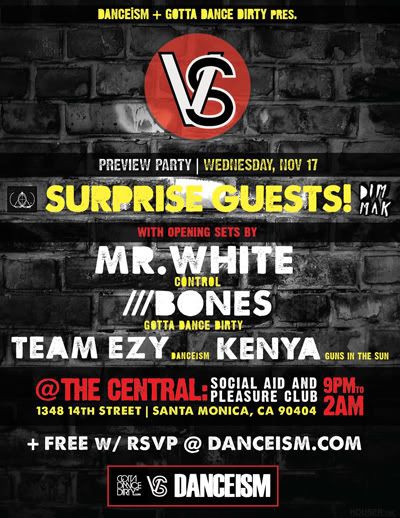 Dirty Dancers,
I'm proud to announce to you the start of something beautiful and electronic. We have come together with our dear friends at DANCEiSM to bring you the first Westside weekly in Los Angeles that will feature only the best in electronic acts, from local talent to secret surprise headliners each time that will keep you shuffling back for more. May I present to you…
VS.
This
Wednesday, November 17th
– We invite you to the exclusive preview party of our new weekly night, starting in 2011. With so many friends of GDD deep in the dance music game, we are so excited to host an event every Thursday of 2011 that will be full of surprises, rumors, lazers, bass, and much, much more.