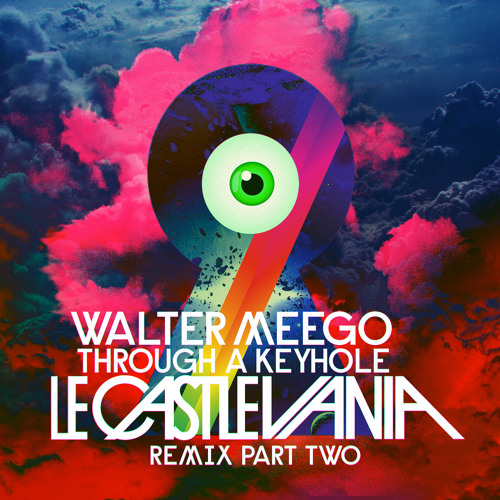 One of the first tracks I discovered from Le Castle Vania was his exceptional remix of Walter Meego's 'Through A Keyhole,' and ever since then I've always respected his skill at really flipping tracks into energetic remixes. I didn't really vibe the original track from Meego but best believe the Le Castle Vania remix had me singing (and dancing) to a different tune, metaphorically and literally.
Well it's 2014 and Le Castle Vania's been having some fun downtime in the studio re-working some of his older remixes. My guess is there's some other updated remixes in his arsenal (let's hope one of them is 'Rave Is King' cuz that was a frigging T U N E) but obviously the first one to drop is his fresh new look at the 'Through A Keyhole' remix. Although the general feel of the remix remains the same, the slight adjustment to the chord progressions and melodies and CLEAR tightening of the mixing make all the difference. Like buying a great outfit and getting it properly tailored. Plus he's giving it up for download so really it's just a no brainer here.
Stay tuned for likely more re-works for Le Castle Vania, the remixes to his Prophication EP drop soon on mau5trap too.
Comments
Comments