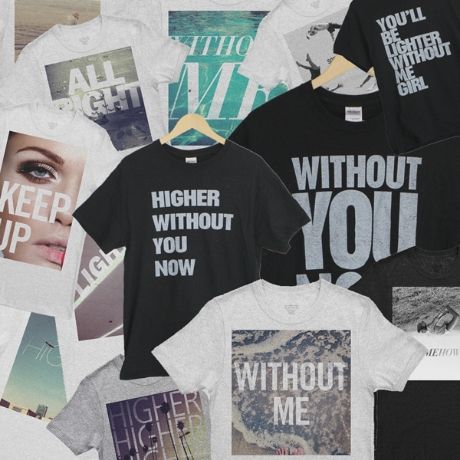 Aside from the fact that Without You, the collaborative effort between two long-time GDD™ favorites Totally Enormous Extinct Dinosaurs and Dillon Francis, is an absolutely beautiful and uplifting song, the music video and tune are now being utilized for a beautiful and uplifting cause. This is what dance music is all about. Big up to Dillon, Flosstradamus for the apparent inspiration, and to TEED and Dillon for being both extremely talented and cool dudes. Get the details in a personal message from Dillon after the jump…

A lot of you guys kept asking me for the shirts from my music video for "Without You." We had made so many for the video that I wasn't sure what to do with it all. While I was thinking about this, I was having a conversation with my good friends Flosstradamus, who were telling me about how bad violence was getting in Chicago. They told me they wanted to make a difference. As a result of that conversation, I felt inspired.
So now… I will be auctioning off the 30+ shirts I made for the "Without You" music video and donating all proceeds to "After School Matters," a non-profit organization that works with Chicago highschool teens with limited financial resources. Floss will also be contributing to them in the near future.
Each of these shirts are one of one and were used during the filming of "Without You." I will also autograph each shirt that is bidded on.
GO HERE: http://www.dillonfrancis.com/auction
Happy bidding… and IDGAFOS (well in this case, I kind of give a shit).
Love,
Dill
And here's the song, in case you've been sleeping under a rock.
Comments
Comments