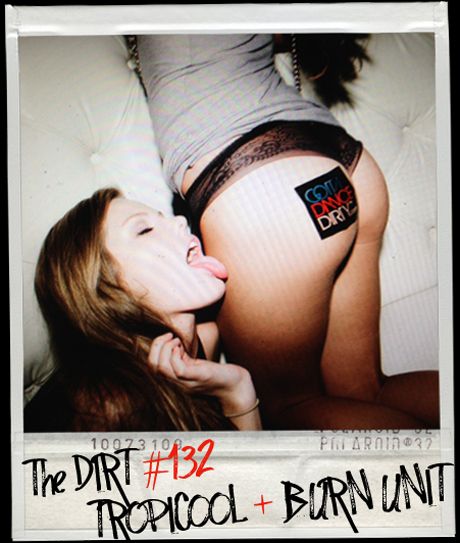 Summer has us by the balls here in Southern California, and she's refusing to let go. Amidst a heat wave that's spiking temperatures to nearly 90Fº at the beach, and a weekend packed with shows from Moby, Jesse Rose, Daedalus, Nosaj Thing, Afrojack, Claude VonStroke and more, it's fairly safe to say that October is shaping up to be a pretty all-time "Indian Summer" type of month.
All those factors might also be contributing to why we're a few days late on last week's Dirt, but hey, here's ten free tracks to quiet that chorus of boos.
Burn Unit's .zip (5 tracks)
Tropicool's .zip (5 tracks)
Listen + Download all TEN (10) tracks after the jump!

Burn Unit's picks:
•Daft Punk – Too Long (Cosmonaut Grechko Version)
•Basement Jaxx – What A Difference Your Love Makes (Jaxx/Chic Booty)
•Breach – Jack (Sluggers Remix)
•Talking Heads – Once In A Lifetime (Gigamesh Remix)
•Inxec & Mark Chambers – Skoolin Anthea (Jimmy Maheras Basement Dub)
Tropicool's Picks:
•Jonas Rathsman – Yes I Am
•Kiwi – Mayfly ft. Amy Skippings (Compuphonic Remix)
•Gero – Turn Around ft. Kullai Timi (Satin Jackets Remix)
•Goldroom – Embrace (Kris Santiago Remix)
•Luxury – J.A.W.S.
Comments
Comments