Closing out the last day of the festival we have choice acts from the likes of Nicole Maudaber to Alex Metric…check em after the jump!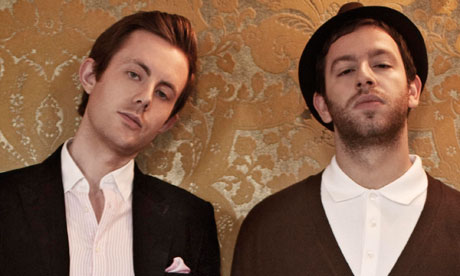 Riverside 9:45-10:45: Drum'n'Bass is easily one of the most awesome and high energy genres to see at a festival and Chase & Status are at the top of my list for their sound and great production. Definitely not one to miss.
Sunday School Grove 6:30-8:00: We had an interview with her a few months ago and have been anticipating her festival set ever since. Bringing her great curated techno and house sounds to the Drumcode stage I'm excited to see what she brings to this set!

Riverside 6:30-7:15: Ever since I heard Boys Noize drop Jacques' remix in his live show at Roseland Ballroom last winter I have been dying to see Jacques in person. It's no easy feat to create a remix that is better than the original and Jacques seems to do it with ease. Lets see if his sets lives up to the hype!


Main Stage East 5:30-6:45: Tommy is crazy and fun and awesome. Nothing gets me moving like a high energy electro set from this insane Aussie. Definitely a fun one to watch for sure!

Sunday School Grove 5-6:30: Hooray for awesome techno ladies. Ida is also easily going to be a fantastic set. Her tech-house productions are on point and rocking the Drumcode stage seems like the perfect fit for her!
COME EARLY FOR:
Alex Metric
Hilltop Arena 12:35-1:35: Alex Metric has been killing it lately. His harder style of house is perfect for a festival where you want to hear something with soul that still makes you go crazy in the tent.
Comments
Comments