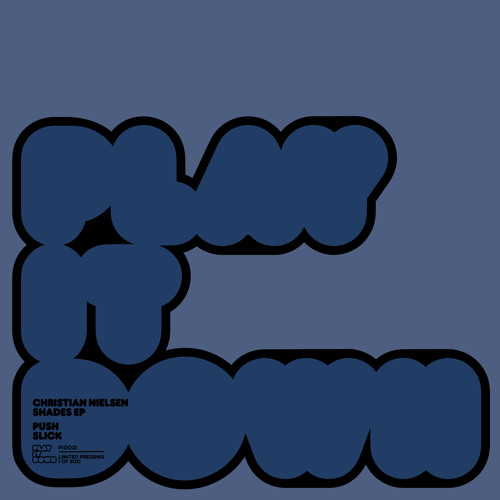 Next up from Jesse Rose's busiest imprint of 2013, Play It Down, is a two-track EP from a brand new name to the label: Christian Nielsen. Over the years Jesse Rose has not only had many secret or not-so-secret monikers of his own, from Alias Jonez to Black Rose (with the legend Henrik Schwarz), but also has released music from many friends and peers under different names.
Christian Nielsen is the latest name to add to this tradition, and with a little research I'm sure any fan could figure it out. But for now, we are left with the Shades EP, which contains two house-y tech-y club jams that with simple progressions are able to do some heavy-lifting in keeping the floor moving and the people dancing. 'Push' is the house-ier and stronger of the two tracks, and subtle layers and changes in the track make this a real 'push'-er in a DJ set. 'Slick' is a little more uptempo, a little more techy, and after the 4:06 mark I'll be damned if you don't do the obligatory "WOOOOOO!!!!!" that happens when you're witnessing the peak mark of a classic house/techno track.
Shades EP is out next week on Play It Down, but you can stream both tracks via their Soundcloud below.

Comments
Comments