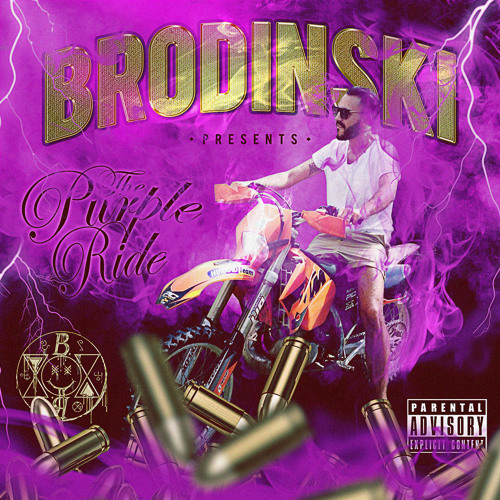 It's Monday morning, wait, it's Monday morning after a long weekend. Right now is supposed to suck. But I find myself bopping around in my office, unfazed by the sheer amount of work ahead of me today and this week…. and for this I owe the entirety of my appreciation to young Brodinski (and coffee… lots of coffee).
After announcing a new mixtape last week along with a giveaway and preview of two of the tracks, Brodinski dropped The Purple Ride for everyone in Europe to lap up on their lunch breaks and all of us in America to wake up to. Hey, nice one dude. The mixtape is everything you want and expect it to be: an effortless blend of apocalyptic techno, "forward-thinking" artists, and off-center rap that Brodinski has been cultivating for quite a while now. I'm just going to go ahead and dub this blend "Purple drank techno" for my own enjoyment.
A really massive shout out to Savoir Faire, Bromance Records, and of course the ever-impressive Brodinski for continually delivering fresh and original content and ideas at what seems to always be near-perfect timing. You can stream the mixtape below and I obviously suggest you download that ish ASAP.
Comments
Comments