We have arrived. There's no better way to establish you're officially in Miami then to hit Gigi's in midtown next to Bardot and get some pork buns. One of my favorite meals of the year, which coincidentally leads straight into one of our favorite parties of the year, the traditional first Tuesday night of WMC outing at Bardot.
This year we were lucky enough to land a top heavy line-up curated by Alex Metric, complete with Oliver, Amtrac, UZ, Destructo, Aeroplane, and the man himself. Troy Kurtz and Trevor Bones got the party warmed up for Destructo while Jonah and myself played an admittedly awful game of pool as the event started to fill up. The man behind HARD Fest, Destructo, played a booty funkin' set that really helped cultivate an amazing vibe that would survive the rest of the night.
As the morning hours creeped near Jonah and myself found ourselves in a raving electric golf cart in South Beach on our way to Story Nightclub, where an OWSLA takeover consisting of a properly weird Brodinski & Gesaffelstein b2b set as well as a headlining set by Skrillex were going down. With an endless amount of booze flowing backstage and no worries about where we had to be in the AM we stuck around until Alvin Risk teased the sun with his signature sound and we finally snagged a ride back home.
Not willing to give up on the night just yet, we headed for the beach to find various groups of other young revelers also foregoing a solid night's rest in favor of the endless good times to be had. It was a long day indeed, but we knew it was just the beginning of our 6-day stint in Miami for Winter Music Conference, and with a solid slate of Wednesday pool parties quite literally on the horizon we finally headed back to the RV to get a few hours rest.
Make sure you're caught up on the rest of the adventure by reading the TAVIK blog and stay tuned there for more updates, photos, and videos!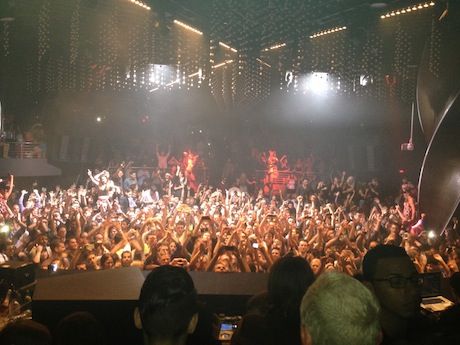 Comments
Comments