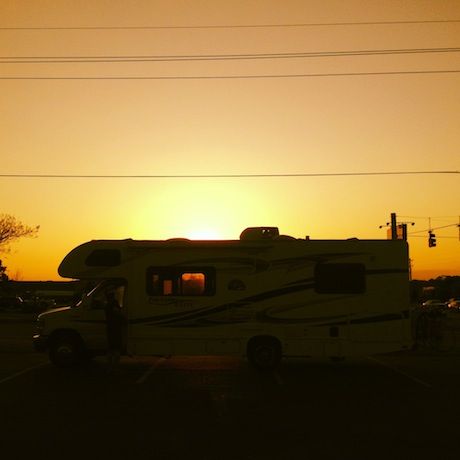 After a long day traversing the South and experiencing a part of the country most of us had never really seen before except on Swamp People on the History Channel – we travelled through Louisiana, Mississippi, Alabama, and nearly all of Florida in a day – we had finally arrived at Casa de Kurtz only two short hours outside of Miami. The promise of waking up to a home cooked breakfast had us all foaming at the mouth, as we were looking at the meal as a Last Supper of sorts. It's a short jaunt to Miami from here, and even after six days on the road, we couldn't be more excited to finally get to our favorite week of the year.
Winter Music Conference is a truly special time, where friends from all over the world converge, and friends from all over the world are made. Seminal songs of the coming year come out, legends are born, myths are created, artists take risks, and overall everyone just tends to have a really fucking good time.
We kick things off tonight with a little Gotta Dance Dirty showcase at our annual Tuesday night kickoff at Bardot near Downtown Miami (3456 N Miami Ave Miami, FL 33127). The bill is quite massive if we do say so ourselves, with Alex Metric, Aeroplane, Destructo, Oliver, UZ, and Amtrac gracing the bill. If you're in town definitely make it over and if you recognize any of us don't be shy! And stay tuned for our Day & Nite party guide, which will be going up a bit later today, to get all of our recommendations for the best daytime and nighttime gigs around town for each day left of WMC.
If you're wondering how the first week of the TAVIK Presents #GDDRV tour has been, catch up on the adventure so far over on the TAVIK blog!
Comments
Comments