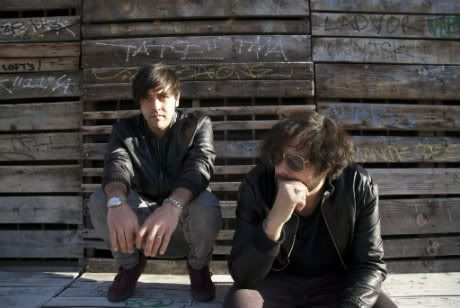 Last Monday Casino Gold dropped a prophetic mixtape on you Dirty Dancers and called attention to their forthcoming collaborative EP release with Techno Nouveau shaman Blatta & Inesha. Well today is the day of reckoning, and don't ever say we didn't warn you.
For Part Deux of the Consign to Oblivion mixtapes we have another 30 mins of Techno mayhem mixed by B&I. The single, with post-apocalyptic remixes from Peo De Pitte and The Sneekers, is out today on U&A Recordings.
Grab the EP off Beatport here and get both mixtapes below! Tracklistings after the jump!
Blatta & Inesha Mix Tracklist
Plump DJs Vs Blatta & Inesha – Pray For You 2012
Blatta & Inesha and Casino Gold – Consign to Oblivion
Mustard Pimp and Blatta & Inesha – Dirty Knees – The Rox Rmx
Crookers ft Style of Eye – That Laughing Track – Sound Of Stereo Rmx
Blatta & Inesha and Casino Gold – Consign to Oblivion – Peo De Pitte Rmx
Acid Jack – The Sword – Fat & Ugly Rmx
Doc Trashz – Devil Inside
Blatta & Inesha and Casino Gold – Consign to Oblivion – The Sneekers Rmx
Casino Gold Mix Tracklist
Blatta & Inesha, Casino Gold – Consign to Oblivion (The Sneekers Remix)
Polymorphic – Chicks Love the Car (Attaque Remix)
Subwaves – Subtract
Casino Gold – Patterns [forthcoming on Bad Life]
Alex Metric – Rave Weapon
Zodiac Cartel – On My Mind (Vakkuum Remix)
Casino Gold – Ricochet [forthcoming on Bad Life]
Jagerverb – Cable
Surkin feat. Ann Saunderson – Lose Yourself (Brodinski Remix)
Jaguar Trax – All I Dream (Hard Edit)
Comments
Comments