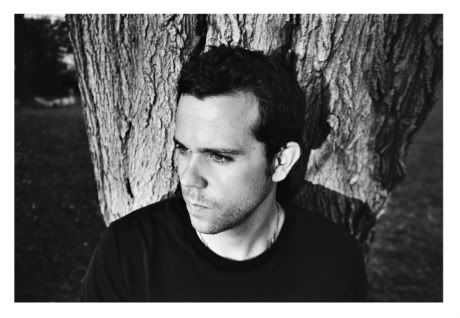 Last Wednesday GDD™ sent our first lady correspondent out into the field to cover one of the hottest acts in Electronic music. So here she is, directly from KYPN in Asheville, North Carolina, Miss Deirdre Coleman…
Anthony Gonzales aka M83 is on tour promoting his latest Billboard topping album "Hurry Up We're Dreaming" and at last Wednesday's sold out show at the Music Box, we were all dreaming together. With a starry backdrop behind them, M83 took us all a little higher with their dreamy synths and lots o' reverb. Most of the set was from the new dual album, which was good fun. The crowd sang and undulated along to new tracks such as Claudia Lewis and the currently popular Midnight City. There were some older gems in there as well, including one of my personal favorites We Own the Sky.
True to form, the show was a perfect balance between the dramatic melodies, ethereal vocals and the more rock infused guitar and keyboard solos. Highlights included the extended jam sessions throughout, Gonzales dropping to his knees and rocking out with his female vocalist/keyboardist, the saxophone player cameo for Midnight City, and when the lights washed the crowd in a sea of green as M83 went on a heavier tangent, cranking up the low end (insert slow body lurching and head reeling).
Overall: A chill-inducing, stunning performance, both aurally and visually. We all left with stars in our eyes.
Great story. Compelling, and rich. Thanks D, you stay classy.
We're also happy to announce that the band will perform on Late Night With Jimmy Fallon on November 21st. So set your TiVos/DVRs so you can fast-forward through Jimmy not being funny and skip to the good stuff at the end 😉
BREAKING NEWS
We've been cleared to post this beyond stellar remix for DL!
• M83 – Midnight City (Trentemøller Remix)
I hope everyone picked up on the Anchorman theme.
Comments
Comments