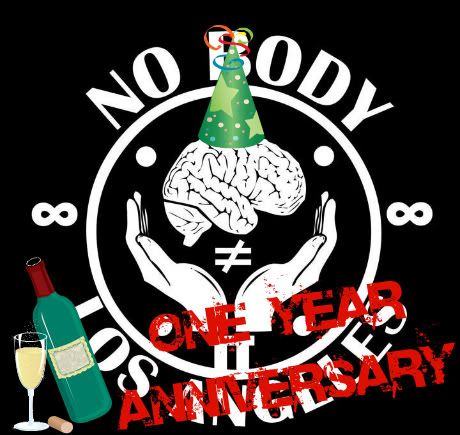 Today marks the one-year anniversary of the formation of LA duo No Body. To celebrate their first magical year together the boys have put out a brand new free song I think just about anyone will find vaguely familiar.
First there was Bruce Hornsby, then there was Tupac Shakur, and now there is No Body. It's about damn time someone incorporated this iconic melody into a club worthy tune. Hold your bottles up, pour a little bit o' liquor out, kiss your fingers and raise 'em to the sky. Much love to Tupac!
What's that? Huh? He's still alive? You mean he faked his death? No shit.
No Body – That's Just The Way It Is (Original Mix) by No Body (Official)
P.S. Yes I personally made those minor additions to their logo up there with Picnik. It's what we resort to when GDD™ resident graphics man ///BONES is still sleeping. Yes, I am proud of it.
Comments
Comments