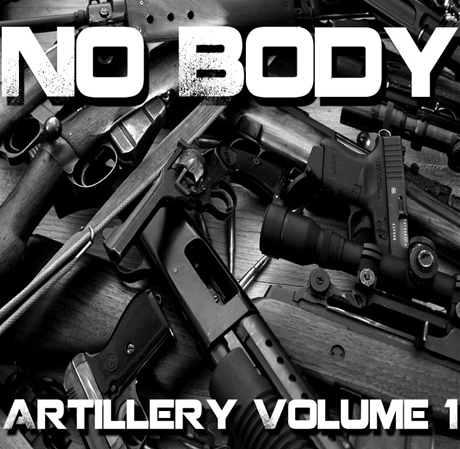 The rising LA-based duo No Body have just released their first compilation package of remixes, originals, and edits– absolutely for FREE. The fully stocked Artillery Vol. 1 is an arsenal of big room electro for the masses. Featured remixes include the likes of Kaskade, Above & Beyond, Calvin Harris, and the winning remix of Clockwork's "Weaver" contest. So whether you DJ to the masses, or just jam out main stage style, Artillery Vol. 1 is just for you.
*Download the first 2 remixes below, and the other 8 of the 10 tracks in the SoundCloud player!
• Calvin Harris – Feels So Close (No Body Remix) DIRTY
• Kaskade – Angel On My Shoulder (No Body Remix) BIG
No Body Artillery Vol. 1 by No Body (Official)
• No Body – Artillery Vol. 1 (zipped folder) √+

*Make sure to 'LIKE' No Body on their facebook page – check out upcoming dates, releases and exclusive FREE tracks!
Comments
Comments