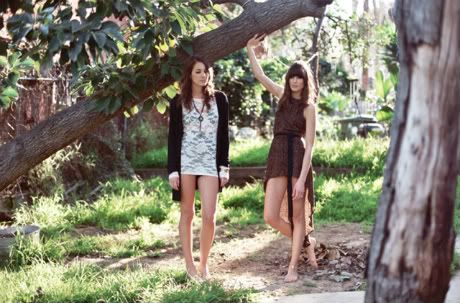 The ladies of Posso have put together this perfect little forty-three minute mixtape that embodies everything Pacific Festival is about. Just the right amount of party vibes with undeniable sun-tinged undertones, it's bouncy, fun, energetic… basically everything you could want in a lakeside set from 230PM-330PM, and that's exactly when and where these girls are playing this Saturday! Quality fucking House music by a lake and a drink in your hand? Does it get any better?
Don't miss out on this, on top of DJing Posso will also be doing live vocals and keyboards. So plan on getting out there early and starting your day off right! Now enjoy this mix and get into the groove!
GDD™ Exclusive POSSO Mix for Pacific Festival
Tracklisting:
Nina Simone – Feeling Good (Hrdvsion Remix)
MonkeySafari – Run Run Run (eLDOKO Remix)
Marvin Gaye – I Heard It Through the Grapevine (Bossa Mix by Mixmaster & Anthony Reale)
Vestar Bonar – Edit
Posso – Hot Posso Nights (Oh Right There)

Wax Motif & Neoteric – Go Deep
Prince Club – I Know
Beni – It's a Bubble (Round Table Knights Remix)
Posso – Down in Mexico (Posso Bootleg)

Breakbot – Fantasy feat. Ruckazoid (Jacques Renault Remix)
Groove Theory – Tell Me (George FitzGerald Remix)
Don't forget you can still get tickets RIGHT HERE!
Comments
Comments