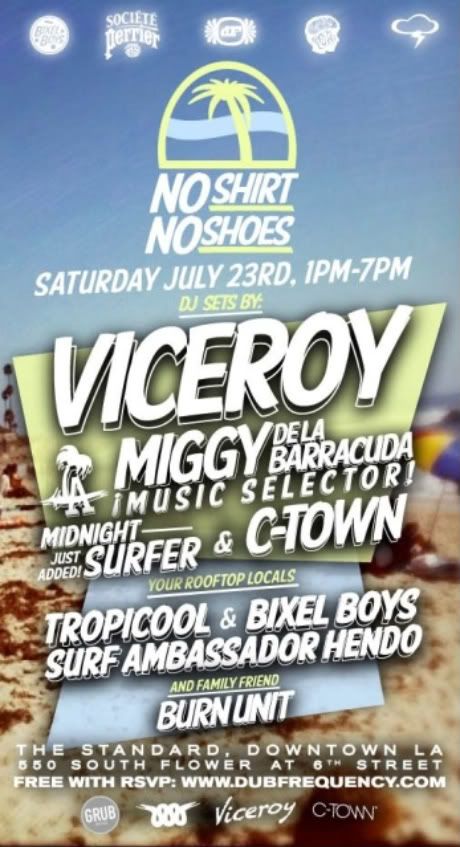 If you're in LA and you've been actin' a fool by missing out on the No Shirt/No Shoes pool party series taking place over at the Standard Downtown this summer then this is your opportunity to make up for it. This Saturday friends and strangers alike will come together to dance half-naked (or full, you never know) to an array of artists the mind cannot fully comprehend.
Shit's gon' get weird as rooftop residents Bixel Boys, Hendo, and our own Tropicool hit you with them pool party vibes alongside sets from Miggy de la Barracuda, C-Town, Midnight Surfer and disco's newest ambassador Viceroy. If that's not enough then myself, Burn Unit in the flesh, will be dropping techno firestarters and pulling an Aldous Snow off the roof as the sun disappears behind downtown skyscrapers.
Viceroy was also kind enough to release this delightful remix of Thomas Bangalter and DJ Falcon's "So Much Love to Give" in honor of the party!
Together – So Much Love to Give (Viceroy Remix) by VICEROY
So make sure you RSVP HERE and then head over to the Facebook link HERE to get all of that essential info.
Comments
Comments