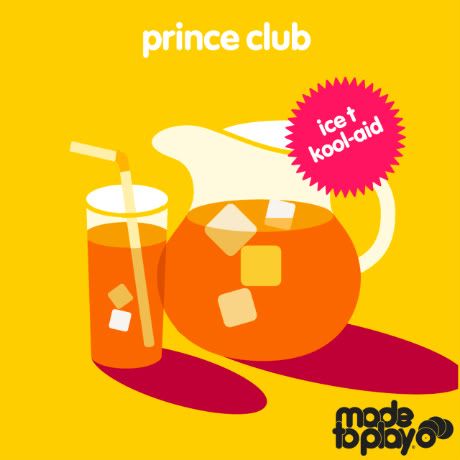 Prince Club have not so quietly become some of the most consistently awesome house producers around. The Body Holly EP from earlier this year, their upcoming DIRTYNITRUS release, all of their remixes, everything. Absolute class. Their new Ice T EP, complete with the B-Side 'Kool-Aid,' has caught the attention of everyone from Brodinski to Beatport chart topper Oliver $ to dirtybird's J. Phlip, and with good reason. It can't really be said any better than the way the press release states it:
"Ice T is their cold as ice debut release on Made To Play just in time for the summer heat wave and is guaranteed to leave you shaken (in a good way) as well as stirred on the dance floor. Take a trip down memory lane to house of yesteryear with Ice T, which layers vintage claps over a classic, hands-in-the-air vocal hook that flows along to coils of synth and bass. Kool Aid offers a similar cheeky pulse, but is weighed down with a heavier, peak time bass groove. Perfect for when those sweaty dance floors need refreshing!"
With all due respect to that splendid synopsis there's nothing like hearing for yourself… Due out Monday, July 11th on Made To Play.
Comments
Comments