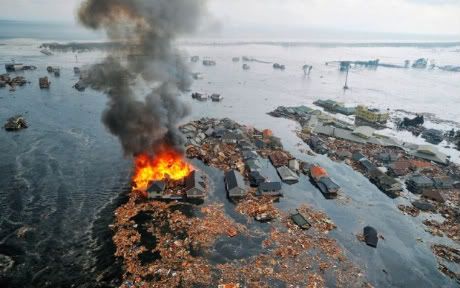 Music's defining characteristic that makes me so passionate about it is its unique ability to bring people together. Of course, music can be used as an escape, a way to close your eyes and ignore all the perils of the world around you but sadly, now is the time to open your eyes and come together. I'm sure everyone is aware of the devastating earthquake and tsunami that struck Japan late last week and those of us who aren't trained in the art of disaster search and rescue are struggling to find a way that could possibly begin to help in the face of such an overwhelmingly daunting tragedy.
Turbo Recordings, one of the premiere electronic music labels on the planet headed by virtuoso DJ/producer Tiga, are doing their part to aid those affected by this catastrophe by donating 100% of their Planet Turbo subscription sales to the relief efforts up until May 1st. Packages are either $40 or $60, and you get all Turbo EP releases for the next year in their full 320kbps glory. Get the Pro/DJ pack, and you'll even get everything in your inbox a week early. Not only is it a good deal economically, but it's for a really important and worthwhile cause.
So head over here to shop for your subscription package and take care everyone, be kind, love your life, and cherish the people around you.
MB.
Comments
Comments