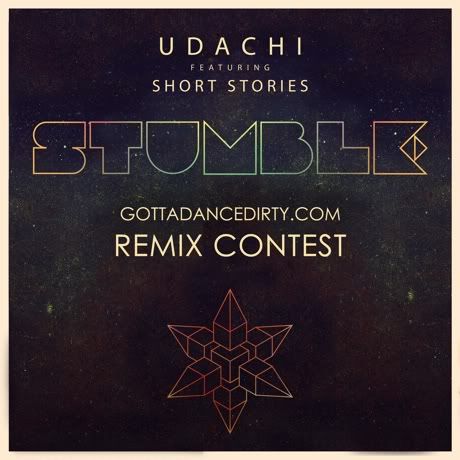 ATTENTION PRODUCERS + REMIXERS! At the beginning of this month, GDD™ was lucky enough to snag the exclusive on Udachi's new release on Party Like Us Records titled Stumble, and if you recall from that post, the guys at Party Like Us are hosting a remix competition for the track right here on Gotta Dance Dirty. Grab the stems and find the rules for the competition below:
STEMS:
Direct Download Link
RULES:
– Remixes can be any genre or style.
– No using any other copyrighted samples in the remixes (i.e. don't sample Kanye and put it in your remix!)
– Upload your remix to a file sharing site such as yousendit/sendspace/mediafire/etc. No email attachments!
– Email your entry to info@partylikeusrecords.com by March 29th, 2011.
WINNERS:
– Top 5 winners will be announced here on GDD™
– Winning remixer will receive the following:
– A featured write-up on GDD
– His/her remix will be released on the Party Like Us Records 'Best of 2011′ Compilation
– 1 Party Like Us Records T-Shirt
– A whole lotta respect.
If you haven't already, make sure to pick up the full Stumble EP featuring remixes from Flinch, Kry Wolf, and more on Beatport + iTunes, and grab the Vocal mix of the track below. Good luck to you all!
• Udachi feat. Short Stories – Stumble (Vocal Mix)
______
♥

jonahberry
Comments
Comments