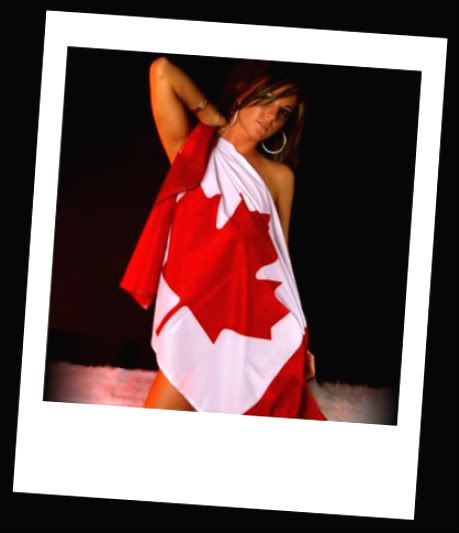 Guess what folks? DOUBLE DIRT WEEKEND! This multimedia Dirt accompanies aRod's previously posted one packed with great tunes. So don't fret about not filling up your iTunes with this one, and seriously, if that scantily-clad Canuck lass doesn't quell all of your worries today then I don't know what will. This week it is only fitting that Le Dírt will be brought to you by the fine gentlemen from Montreal of Prince Club fame. The rising DJ/production duo released a smashing EP last week, featuring the big hit 'Body Holly,' as well as my personal favorite tune of the moment, 'Mr. Freeze.' This week's second Dirt takes you on a visual journey through the current musical muses of Max and Zach, as they've decided to send over a bevy of YouTube/Vimeo videos to convey to you readers what's tickling their fancy right now.
• Can I Get Wit Ya (Notorious B.I.G) – The Klasix
Can I Get Wit Ya (Notorious B.I.G) – The Klasix by amadeusblog
• Fever – Christian AIDS
Fever – Christian AIDS by amadeusblog
• Craft Spells – You Should Close The Door
• Ricardo Villalobos, Luciano, Loco dice @ Caprice Festival (that must'v been an insane show, Ricardo, Luciano AND Loco Dice in Swiss I think at the top of a mountain, 2200 m. altitude)
• How To Dress Well – Ready For The World
How To Dress Well – "Ready for the World" from Jamie Harley on Vimeo.
• Tyler, The Creator – VCR
• Maximum Balloon ft. Aku – Tiger (Esquire Woman We Love – Daisy Lowe)
[This video is 110% DIRT APPROVED]
Esquire woman we love – Daisy Lowe from esquireuk on Vimeo.
• Ciara – Speechless
• Salem – Raver Stay Wif Me [Mixtape]
Comments
Comments