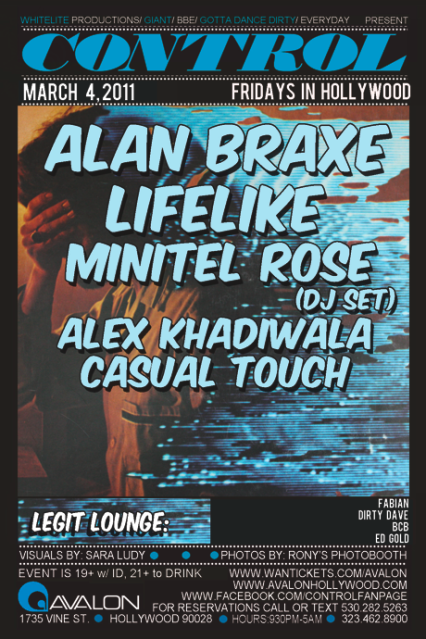 It's a French takeover tomorrow night at the Avalon ladies and gentlemen. The man, the legend, Alan Braxe, will be headlining the night along with the groovy Lifelike and the always entertaining Minitel Rose. It's going to be a night of Parisian pleasures and feel-good French house, so head on out for this big time event.
Please RSVP names to JONAH@GOTTADANCEDIRTY.COM to be on our discount ticket list for the evening. All names must be submitted before 5:30PM tomorrow night!
Pricing:
Back to where I know you all like it! $10 before 11PM!
Tunage:
• Ellie Goulding – The Writer (Alan Braxe Remix)
I swear I want to marry Ellie Goulding.
ADAM KESHER – Hour Of The Wolf – LIFELIKE Remix by LIFELIKE
_______

♥

jonahberry
Comments
Comments