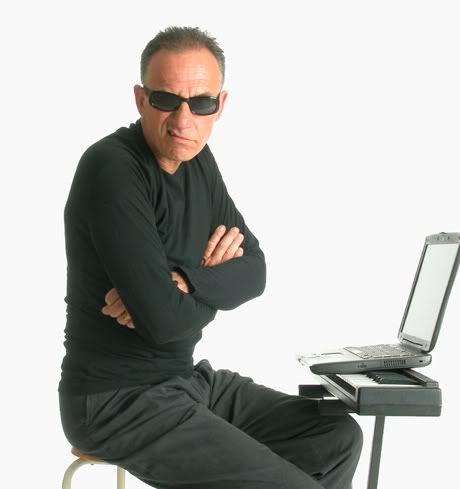 NYC! This Sunday the 27th, The Dog & Pony Show will be celebrating its 1 year anniversary party at the Hotel On Rivington with an extremely talented roster of artists including a headlining set from the legendary Alexander Robotnick (pictured above). Wolf + Lamb's Le Loup will also be grooving out alongside support from Thugfucker, Nightplane & Harry, and more. We will be giving one pair of tickets away to this awesome celebration, so comment below with your name and email to enter to win.
To hold you off until Sunday, here's an AMAZING mix from Le Loup done exclusively for this event.
Le Loup – Dog & Pony Mix Feb. 2011
Tracklist:
01 Red Rackem – Fellini
02 Ron Trent – I Feel The Rhythm
03 Inner City – Do Ya (Chez & Trent remix)
04 Dave Carlucci & Junior Sanchez – Talk About Love
05 Appointment – Reel To Real
06 Nathaniel X Project – Move Ya Body
07 Wyndell Long – She
08 Freaks – Happy Jus' To See You Again
09 James Duncan – Untitled
10 Pepe Bradock – Life
11 Meikbar – Feelings
12 Strong Souls – Club Scene
13 Gary Martin – Good With The Bad
14 Vincent Halliburton – Something I Feel
15 Drewsky Phase II – Half Of Bat (PJ mix)
¡BONUS!
• Alexander Robotnick – Problemes D'amour
The classic, cult track from 1984 on Robotnick's Hot Elephant Music. Still relevant. Still groovy.
______

♥

jonahberry
Comments
Comments