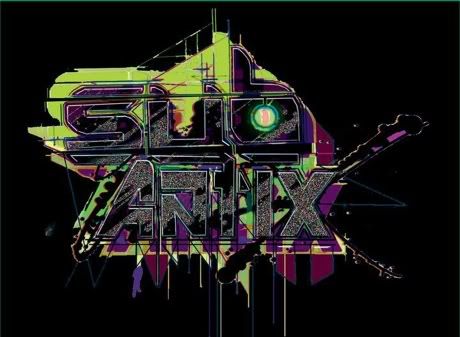 Hello bassheads, today I have quite the treat for y'all. GDD™ homie Subantix (aka Keith Stewart) has created a special mix just for you, entitled The Blue Cheese Mix. This mix is organized and executed to ultimate perfection, with a tracklist that will make your pants bulge.
When I asked Keith about the exclusive mix, he replied,
"I tried to throw in the best of what I'm loving at the moment with tracks that I feel are timeless. Got a couple double drops in there as well to keep things interesting but for the most part I hoped to give the tracks enough time to breathe whilst keeping the interest. The reason for the name 'The Blue Cheese Mix' is mostly an inside joke based around a strain I've gotten in BC that just absolutely reeks of well, blue cheese. If anyone else has come across it they will know exactly what I mean. Anyways, hope it's up to snuff and you all enjoy it! Much love from Vancouver!"
* Also, make sure to listen extra closely at the end to hear a sneak of Subantix's newest skull crusher, Vendetta.
Subantix – The Blue Cheese Mix
Track Listing and Downloads after the jump >>>

Tracklisting:
• Far Too Loud- Start the Party (Specimen A Remix)
• Excision & Downlink- Heavy Artillery Feat. Messinian
• 16Bit – Skullcrack
• Roxsonix – Skullcrack
• Sub Antix- Human Error
• Drop Top – Machete (High Rankin Remix)
• Blame, Camilla Marie – Star (Doctor P No Rap Remix)
• Sub Antix – Empire
• Megalodon, Filth Colins – Inevitable (Metaphase Remix)
• Flux Pavilion – R00R
• Kromestar – Pissed Off
• SKisM – Rave Review
• 12th Planet & Juakali- Set Me On Fire – Pendulum / Reasons (Doctor P Remix)
• Culprate – Don't Do That (Flux Pavilion Remix)
• Funtcase – Takin The Piss
• Muffler – Neurons
• Dansette Junior – Paranoid (Tom Encore Remix)
• Sub Antix – The Hunter
• SKisM – Elixer
• Kyza – Go (Bar9 Remix)
• Subscape – Screw Up
• Sub Antix – Oracle
• Sub Antix -Stop It
• Subscape – Mr. Kipling
• Bar9 – 1983
• Statelapse – Lockdown
• SLK – Hype Hype (Enigma Remix)
• Hoax – Side Gammon
• Skrillex & Bare Noize – Scatta
• Torqux & Twist – Indigo
• Sub Antix – Vendetta
My friends this is not a mix to miss, hope you all enjoy.
Much Love,
TRE
Comments
Comments