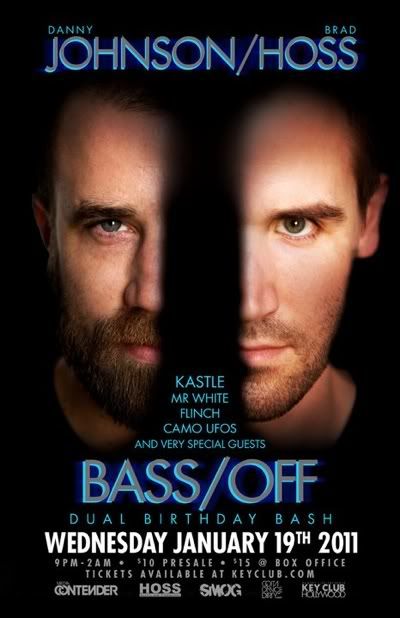 Honestly, the great music that will be pumping through the Key Club's speakers tonight is just a bonus. Attending the birthday bash with the single coolest flier ever created is what's getting me out of the house tonight. We here at GDD™ will be hosting the madness going down in the bass-ment, including some tunes from yours truly, while some other heavy hitters rock the party upstairs. Come out early because ///Trevor will be getting the jams started at 9PM and you might be lucky enough to score some free pizza! Catch the set times on the next page and keep the cheese off the d-floor…
MAIN ROOM:
///Bones 900-1030
Kastle 1030-1200
Nadastrom 1200-100
Mr. White 100-200
BASSMENT:
Ecto Cooler 930-1100
Yours truly 1100-1200
Flinch 1200-100
Camo UFOs 100-200
The Key Club in Hollywood is located at 9039 W. Sunset Blvd., Party City USA. See you there.
Comments
Comments