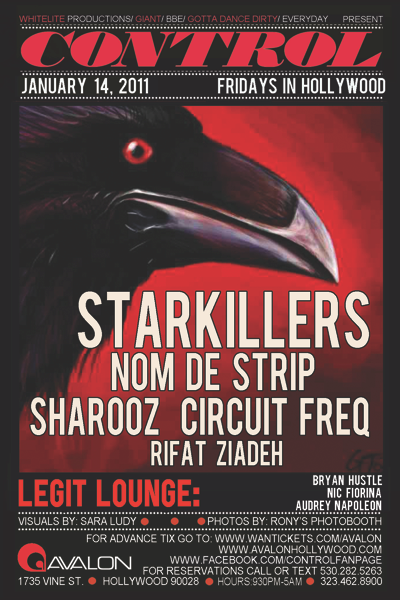 Well were back at it this year dirty dancers – Control Fridays @ The Avalon has a fully loaded lineup for the next few months to come. Believe me, the talent we have in store for you only gets better and better. This week, we feature a triple threat cast of Starkillers, Sharooz, and the LA debut of gdd favorite Nom De Strip. Tonight were gonna let it loose, so make sure you guys jump on the GDD™ guest list and get there early!
RSVP to Jonah@GottaDanceDirty.com
21+ $10 before 11PM
18+
Get there early! Discount isn't available anymore.
SET TIMES:

930 – 11
Rifat Ziadeh
11 – 12
Nom De Strip
12 – 1
Sharooz
1 – 230
Starkillers
230 – 4
Circuit Freq
Comments
Comments