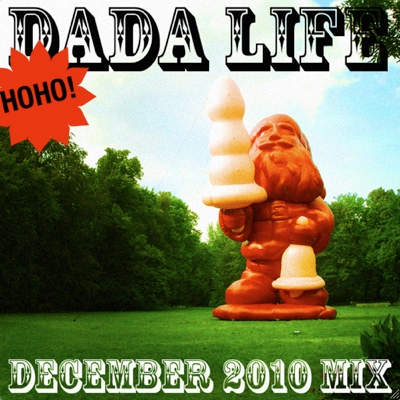 Ho Ho Ho Hope you're ready for another installment of Dada Life's monthly mixes, as this one brings some serious fire power. Constantly looking for ways to detract from the replicated electro house sound, Dada Life mixes these tracks in amazing fashion and includes a special blend of songs you've probably heard and some you definitely haven't. Now be nice and try not to fist pump at the dinner table please…
Tracklisting:
• Crystal Fighters – Swallow (Angger Dimas Club Remix) √++ [Beatport]
Designer Drugs – Through the Prism (Dada Life Remix)
The Subs vs Les Petits Pilous – My Body
Deadmau5 – Cthulhu Sleeps
autoKratz – Opposite of Love (Les Petits Pilous Remix)
Afrojack – Replica (Original Mix)
John Dahlback – Kairo
Lunde Bros. – Blablabla (2010 Re-edit)
Green Velvet – Flash (Nicky Romero Remix)
• Cosmic Gate – Fire Wire (Dimitri Vegas & Like Mike Remix) √+ [Beatport]
Benny Benassi – House Music (Autoerotique's explode the club Remix)
TAI & Aoki – Paradise Poltergeist (LA Riots Remix)
Angger Dimas – Are You Ready
This came out earlier this year and went a bit under the radar, but you definitely won't be regifting this one. Could do without the hypeman vocals though…
PS
– How are all of these holiday puns working for everyone? Good? OK.
Comments
Comments