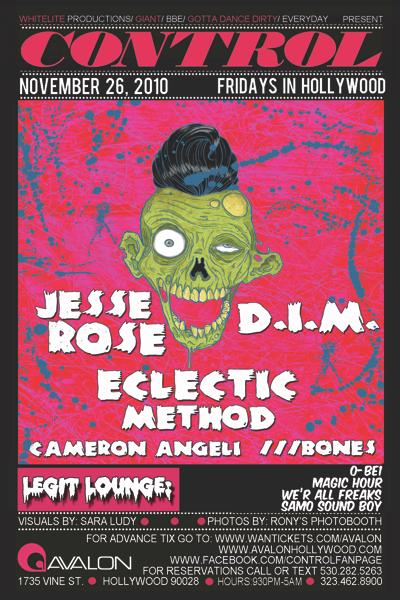 One day until Thanksgiving and I am thoroughly excited to grub on the giant 22 pound, free range turkey that my mom purchased from some awesome grocery store in Memphis. Anyway, I hope that all you dirty dancers have an amazing Thanksgiving tomorrow and travel safe to wherever you may. After you awaken out of your Tryptophan food comas on Friday afternoon, make sure you come on by the Avalon to dance off your excessive caloric intake as Made To Play frontman, Jesse Rose, will be on the 1's + 2's along with Boys Noize Records' D.I.M., who pretty much epitomizes the quintessential dirty dancer's set with a vast amassment of banging techno and reverberating electro. ///BONES will also be holding down the closing set so make sure you hang around to catch his epic latenight choons.
Please RSVP names to jonah@gottadancedirty.com
to be on our discount ticket guestlist for the evening. Please have all names in by 5:30pm Friday night.
21+: $10 before 11pm
18+: $15 before 11pm
Oldie but goodie. I just love the Made To Play sound.
Comments
Comments