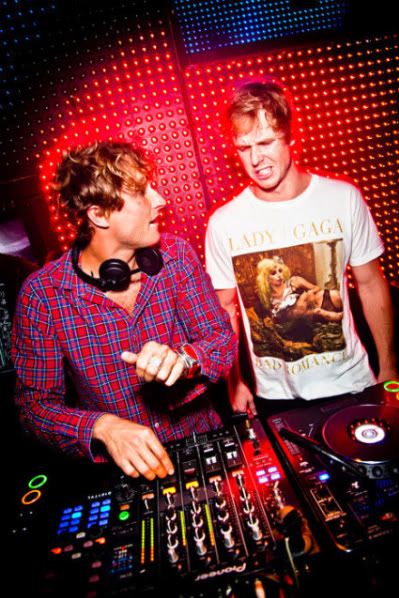 I've been trying to think of an Aussie I've ever met whose company I didn't enjoy. I've employed the memories of
Señor Berry
and
SNEEVS
as well but to no avail. I've also taken note over the years of the slew of Australians turning out choon after choon (most recently punctuated by an outstanding
Bag Raiders
album.) Through my extensive and scientifically verifiable research I've established two simple generalizations about the Aussies:
#1
They're cool, they like to party.
#2
They're talented, they enjoy/make good music.
If you doubt my conclusions then allow me to present to you EXHIBIT A:
the Bareback DJ's
.
Bareback Dj's – Mating Call– Downloadable by Bareback
chocolate nipples – Downloadable by Bareback
Two pro surfers hailing from the land down under who now reside in San Diego, CA, these mates spend their time shredding
waves
by day and
dance floors
by night. Fairly new to the production game I imagine their skills will only continue to progress and after you hear these two tracks you'll rest assured that means
big things coming
. Personally, I imagine these tunes finding a comfy home in a
Claude VonStroke
DJ set, but in the meantime make sure you download them straight off their SoundCloud so you can enjoy them
AA24/7
.
Comments
Comments