Once again the
Masters of the Massive
delivered a more than quality event out in San Bernardino on Saturday. The fine folks over at
Insomniac
transformed the NOS Events Center in to a spectacular wonderland not even Lewis Carroll could have imagined on the best dose of acid. Here's a quick recap of how the GDD™ crew (Me + SNEEVS + our female escorts) experienced the madness from start to finish …
After getting under the influence of Mother Russia's finest export in the parking lot it was time to head inside. While in line some UC Berkeley peeps struck up a conversation and
*
complimented the blog/The Dirt/the shirts. The festival was thoroughly in the swing of things as we walked in around 7pm and watched a little of Donald Glaude from backstage before running in to Team Bananas & Champagne themselves,
Dada Life
.
Bingo Players
put on a good show before all hell broke loose during Dada's set.
*we always appreciate the love, without it GDD™ wouldn't be what it is.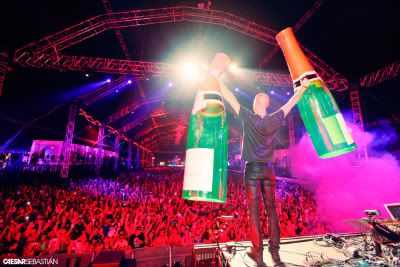 As promised in the festival
preview
, those lucky (and smart) enough to catch
Plump DJs
got quite a treat. They laid down track after track that nearly compelled a security guard to quit his job and join the party because he kept getting yelled at by his supervisor for dancing. Sometimes people just gotta dance dirty, lady, give the guy a break. Due to scheduling conflicts I couldn't get an interview with the Plumps as planned, but GDD™ is still working to bring you an exclusive conversation with the legends of London in the near future.
Trying to catch the end of
Noisia
and some of
Skream
&
Benga
we ran in to one half of
Felguk
and decided to kick it backstage with the hospitable Brazilians instead. It's truly amazing how much love both these guys have for LA. It's really taken as a compliment especially from two guys hailing from the beautiful and party-ful city of Rio De Janeiro.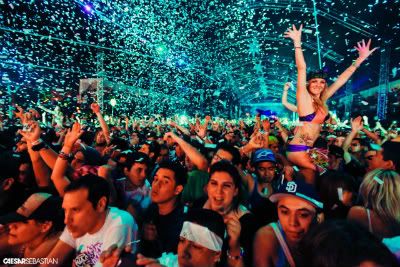 The vast majorty (seemed like 80%) of people in attendance decided to watch
Steve Angello
(who killed it) and
Ferry Corsten
late at night, and that left the other stages nearly empty.
Chase & Status
put on a good show from what I saw, and house music pioneer+legend
Green Velvet
proceeded to do his thang, laying down that old Chicago flavor and some new hits to an appreciative crowd in the Upside Down Room.
However, the set of the night did belong to Steve Angello. The stage set-up for
Alice's House
was the most extravagant I've ever seen constructed for any music festival, and the Swede brought the noise with a blend of
SHM
bangers, his personal remixes, and a medley of beautiful bootlegs that compelled even the weary dirty dancers to throw their hands in the air one last time.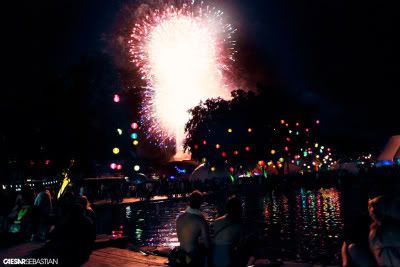 One of the best house tracks of the past decade? Live focals FTW.
Steve Angello laid this down. This track will bang in just about any style set.
People straight up LOSING THEIR SHIT during this. Peep the
video
.
You Stay Classy, Dirty Dancers.
Matt Black AKA Dirt McGirt AKA I've run out of ODB aliases.
Comments
Comments