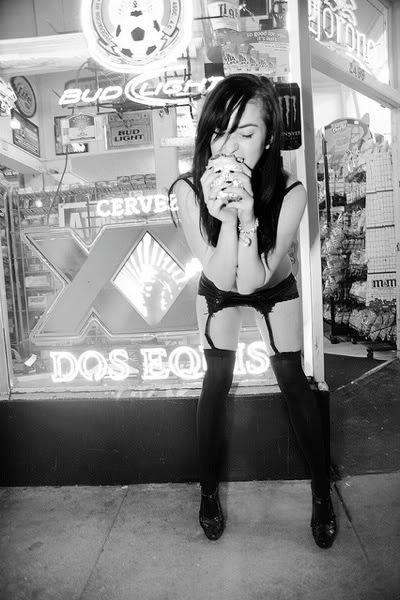 Photo Credit: Holy Mountain Photography
By the beard of Zeus was it hot in Los Angeles today! Someone told me that it hit 113 degrees in downtown which is restoring my faith and concern in global warming. Good thing the Penthouse is in close proximity to the magnificent Pacific Ocean. Anyway, this trifecta of turbulent tunage will definitely not cool you down, but who can dance dirty without getting a little hot n' bothered? Get these goodies before they evaporate into the stratosphere!
These two are probably my favorite remixes of the smash hit by
Cajmere
AKA Curtis Jones AKA
Green Velvet
, although the
Major Lazer
and
Riva Starr
versions are very admirable as well. Pick up the entire Percolator Package on
iTunes
or
Beatport
. Oh, and just a little announcement;
Claude VonStroke
and
Dada Life
will both be coming to CONTROL at the Avalon in October and November, respectively. Yeeeeeehaw.
Our fellow LA resident
Paparazzi
just sent this over for a
GDD™
exclusive release today. Big synth + Alexis' vocals = always a good time. Paparazzi is currently working on an original EP and a few other remixes as well as planning to reinstate the famous
Check Yo Ponytail
party in a couple months along with
iHeartComix
' Franki Chan and
Media Contender
's Danny Johnson. Keep your peepers peeled!
Comments
Comments