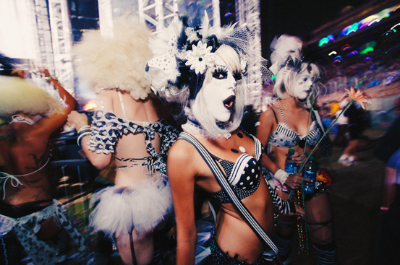 If I was obligated to do a one-word-festival-preview this would just say "INSANITY," but fortunately for you I get to give you the real dirty dirt on what's going down at the NOS Events Center this Saturday. Compliments of the crew over at Insomniac, this weekend's 16th annual Nocturnal Festival is not to be missed. Even though it's a bit off the beaten path out in San Bernardino, I for one totally love the set-up and location, and apparently so do about 40,000 others every September. The stages are set up in massive hangars, spacious tents, and something zuuper special and unique for the massive trance arena trucked in all the way from NYC.
On the grounds there is plenty of space to roam and explore and a wicked water feature that GDD™
does not
condone swimming in! In addition to the top of the line production that has always been synonymous with
Insomniac
events, this year delivers top of the line talent across the entire spectrum of electronic music. From
Steve Angello
to
Ferry Corsten
, from
JFK
to
ATB
, to a CAN'T MISS set by
Noisia
, all the way to a
Caspa
,
Benga
,
Skream
trifecta taking place in the
Sunken Garden
, each stage is rife with opportunities for you to get your dirty little jig on. To get you psyched for the festival I got five essential performances for you to witness, and five crackin' tunes to jack you up on the ride to the Events Center.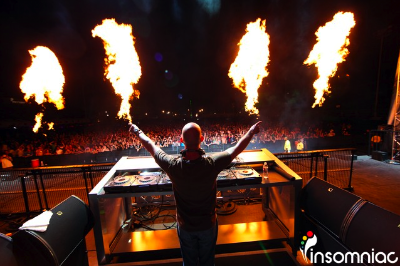 Gotta give it up for Olle and Stefan. Does anyone know how to get the party started harder than these guys? You always know what you're gonna get when you do the
Dada
…
HOT FIRE!
The Masters of the Breaks. Their set at
Coachella
two years ago was out of control. Or maybe I was out of control? Whatever. Don't miss it.
As mentioned above this trio is a must-see. Everyone who is anyone in DnB will tell you these guys are simply an elite, top notch talent. If you're really not in to DnB, then allow them to be your introduction. If you haven't heard their essential mix, then go
hear it
.
Seen him both by himself, and as 1/3 of the
Swedish House Supergang
at EDC, and I think it's safe to say he always brings the house down. Feel good tunes are guaranteed.
Ferry's set at
Together As One
three years ago will forever hold a special place in my heart. The man just knows how to play trance with some real energy to it. Throw in a stage/arena nearly 60ft tall with a 100,000 sq ft dancefloor + the chance to hear '
Beautiful
' on a proper system = something you don't want to miss.
The Sunken Garden stage potentially going Plastician > Skream > Benga > Caspa back to back to back to back? Bassheads, make sure you take a five minute water break at least once.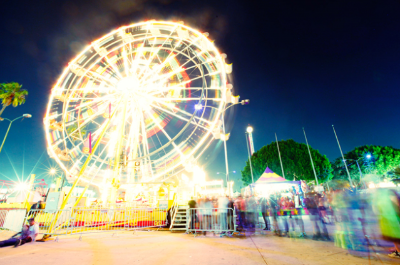 And finally the tunes …
See you out there! Get your tickets
HERE
!
Matt Black (& SNEEVS will be there too!)
Comments
Comments