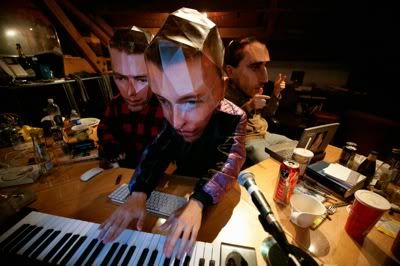 If you guys are long time readers of GDD™, you'd know how much love we have for our good friends Pance Party from San Francisco. Besides being a trio of rad dudes, Ben, Eric, and Andy continue to impress me with each new release they send our way. This time, the boys have put together another hard-hitting remix for the new single from powerpop band, The Dance Party, who will be releasing their new album, Touch, at the end of September. So grab this and make sure to keep your eyes out for Pance Party's latest collaboration with Valerna, the Robobot EP, which should be coming out soon!
Here's a sweet little video of the boys droppin' this track at Ruby Skye in San Francisco when they opened for Benny Benassi. Peep Eric's shirt yeeewwwwww!
Also, if you haven't picked up their latest EP or remix of Benny Benassi's
Spaceship
, hop on over to
Beatport
and get these guys paid.
Comments
Comments