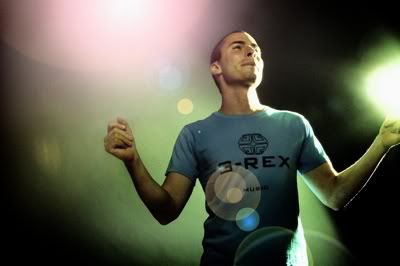 For the past month or so, my obsession with big room and tech house has grown into an insatiable and undying need for more booming tracks. In come house masterminds Gregor Salto and Hardwell. These two very talented artists from Holland have been making some huge splashes in the EDM pond this year. Gregor Salto has pumped out three separate releases on three different labels (including one on his own label G-Rex) just since the end of June; the most notable being his collaboration with Afrojack titled 'I'll Be There.' His tech influence mixed with Latin flavor is brilliant and unlike anything I've ever heard. Hardwell has shown that age does not equate with talent as he has already co-produced tracks with the likes of Chuckie as well as produced commissioned remixes for Laidback Luke, Steve Angello, and Sharam; all at and before the age of 21! Needless to say, I'm sure the rest of 2010 will prove to be a huge year for these Dutch producers, and if they keep up their creative and groundbreaking ideas, 2011 won't be so bad either.
I've carefully selected a few goodies for you guys that I have been pumping in the
GDD™
Penthouse all day. All are 320 and definitely
√+
I had Sneevs put this in The Dirt a few weeks ago, but I had to put it up here again in case any of you missed it. One of my favorite tracks of the summer by far.
Comments
Comments