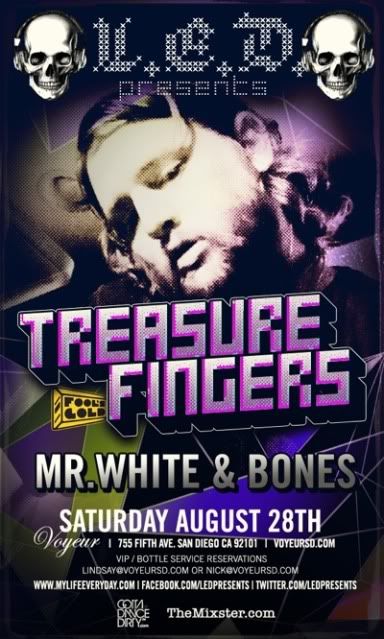 Hey everybody down south! We couldn't get enough of San Diego so we're headed back for a killer show at Voyeur tonight with Treasure Fingers, Mr. White, and ///BONES, thrown by the great people at LED Presents.
We'll be hosting it along with our good friend from
TheMixster.com
, so come on out to the Gaslamp district for some ol' fashioned
Fool's Gold
fun.
And because I couldn't give you a post without a tune today, here is a hot hot house track that I've been rockin' in the headphones today. Big hands in the air moments. Gotta love it.
Comments
Comments