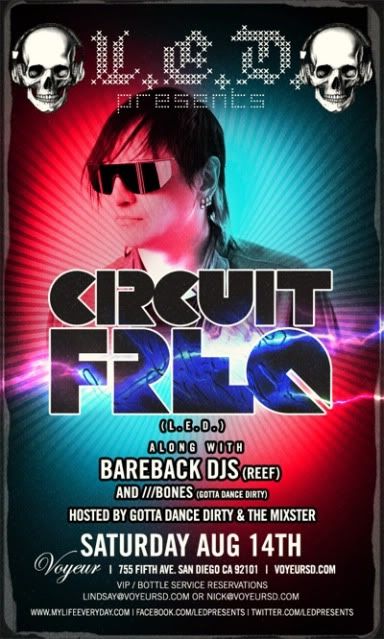 We really have our plates full this weekend. After the absolute insanity that will occur tonight at the Avalon with Wolfgang and Harvard Bass, the GDD™ crew will be trekking down south to Voyeur in San Diego tomorrow night to host an epic show with Circuit Freq, Bareback DJs, and ///BONES. We're very excited to be collaborating with the good folks at L.E.D. as they put on some of the best parties in SD, so come on out tomorrow night and give us a warm welcome in the southland!
We'll also be heading to
Wavehouse
and Voyeur again on Sunday to see Mr.
Steve Aoki
throw down some nasties, so get over to that if you can too!
New stuff by the Dutchman. Superb.
rawwwwrrrrrrrrrr!
Comments
Comments