Sorry for the late post this week guys. I randomly decided to go to Vegas on Tuesday night after having a stiff Crown & Coke in Santa Barbara with some friends, and got back late last night with a sore throat and questionable morals. Anyways, I'm back in party-mode already and this Friday the Avalon welcomes Le Castle Vania, Computer Club, and Paparazzi to the main stage. We would also like to congratulate our good friend Ed Gold for making it to the main stage this week, who will be throwing down some goodies for all you kiddos late night.
Please RSVP at jonah@gottadancedirty.com to be on our reserve discount ticket list.
Pricing will be as follows:
21+: 10$ before 12am 15$ after (Enter through left side Honey Lounge entrance).
18+: 15$ before 12am 20$ after (Enter through main central entrance).
Check out this MONSTER mixtape LCV did back in April: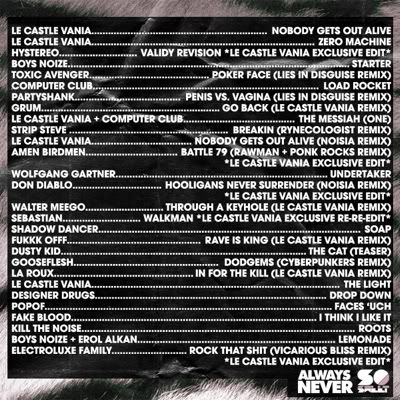 Comments
Comments